CHRISTMAS DAY 2004 AT THE PAYNES HOME
Merry Christmas and Happy New Year to all our friends.
We spent a delightful Christmas and New Year at home with family and friends - recharging the batteries and enjoying the comforts of home.
Left: Melanie, Rachell, Allan and Simone checking out their presents. Right: Jan is visiting from Germany and has spent a lot of time practicing his billiards.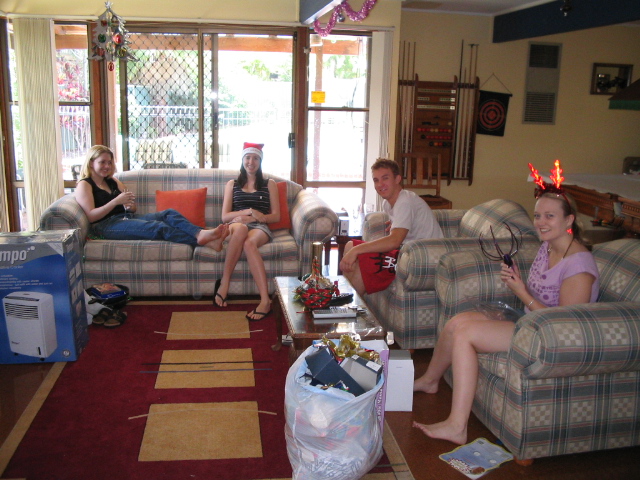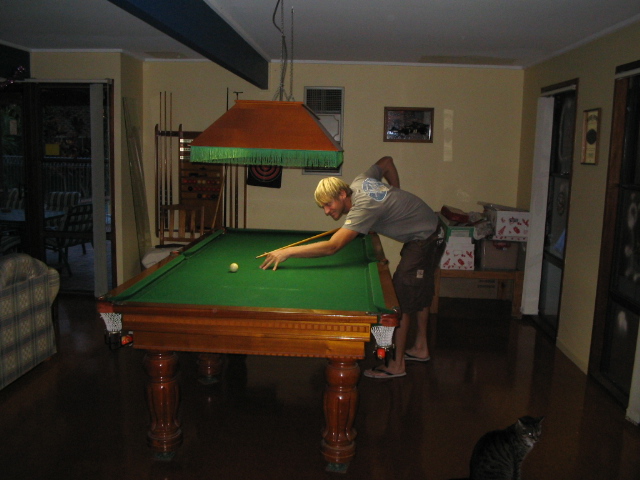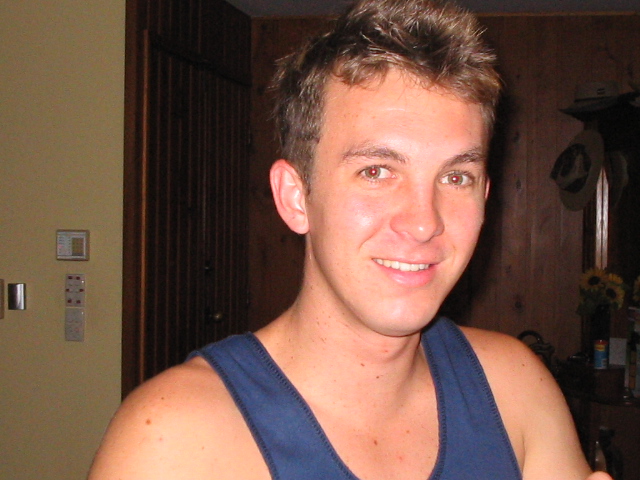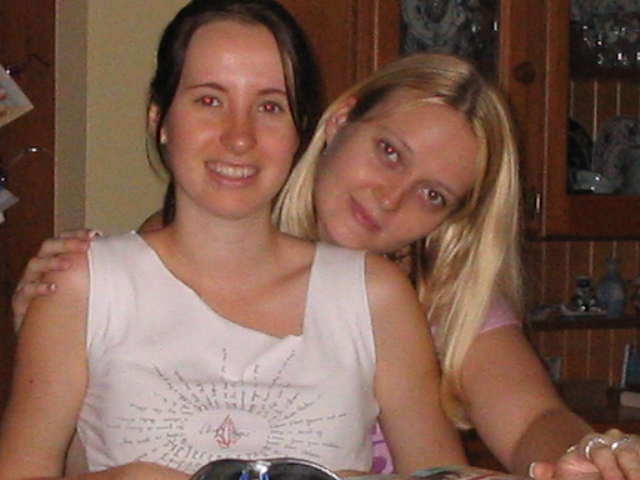 Above - Left - Allan Willis. Right - Rachelle Willis and Simone Payne
Below - Jan in his favourite resting position - watching TV Right - Rachelle in Christmas mode.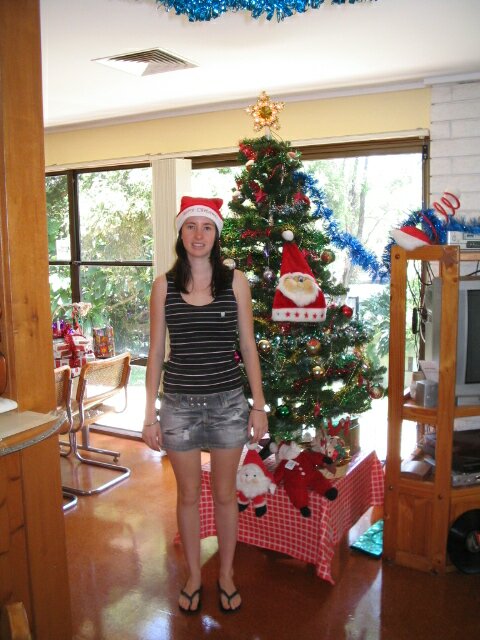 CHRISTMAS EVE WAS CELEBRATED AT RALPH AND SUE CHANDLER'S HOME IN BENOWA WATERS
Below - Lynette, her mum and Sue Chandler Ken Payne and David Squire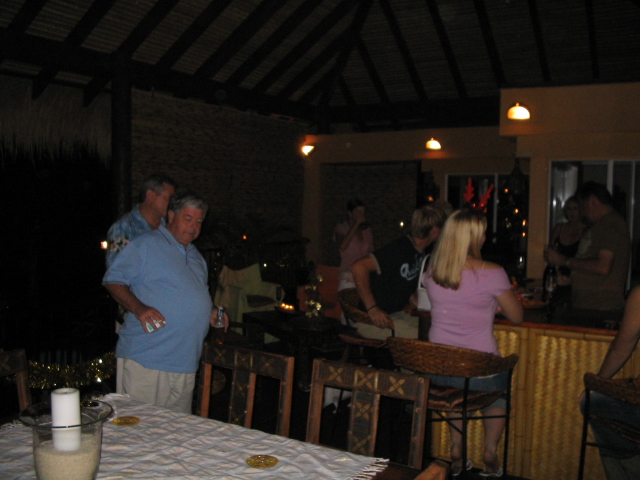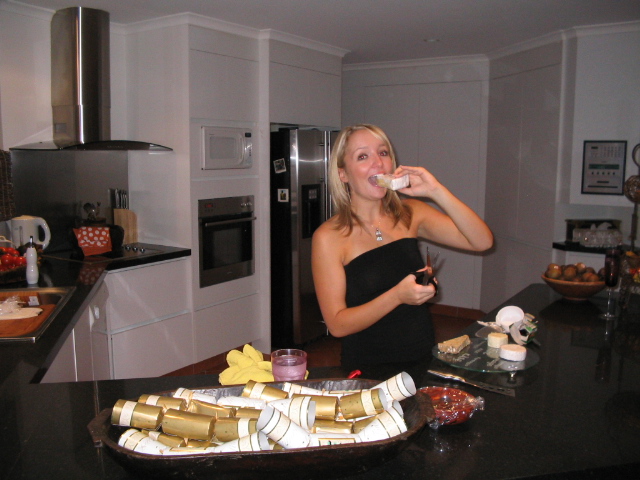 Above - The family around the bar Right - Courtney is going to kill me for this one!!!
Below - Ralph, Chad and Simone Ralph at is favourite spot behind the bar on his patio with the Bali roof.