Kylie Moss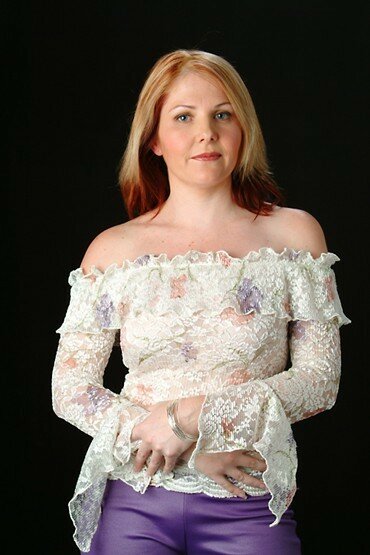 For all who haven't heard yet look out for Kylies new band featuring the talents of some of Queenslands finest musicians:
Kylie Moss:- Vocals/Acoustic guitar
(you all know her lets talk about the band)
Chris Hartley:- Keyboards
(ex Wrangler Band/Blue Healer/Witz End + many many more)
Dale Robbins:- Guitar/Vocals
(ex Onyx/Gina Jeffreys + numerous funk/blues & country bands)
Nigel Dwyer:- Bass
(ex Smokin' Crawdads/Cool Change/Troy Casser-Daley )
Michael Thompson:- Drums/Vocals
(ex Anyone who was ever a band!!!!/ Gold Rush/Phil Emanuel/Smokin' Crawdads/Country Boys/Dave Ritter/Eagles Experience/Wild Turkey/+ way to many to name here…..)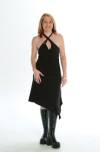 Originally from Warwick in Queensland Kylie, who has always had a passion for Country Music started singing and playing guitar from a very early age, completing most of her music and theory exams including Australian Music Examinations Board Certificates (AMEB) before finishing school.
Kylie spent her early years travelling from festival to festival on Queensland's Country Music Club circuit combining her extensive training and musical knowledge along with on stage performance experience to take her to win some of the most sort after awards in the Amateur Country scene. After earning a name for herself on the Darling Downs working in Duo & Solo applications, Kylie then moved to Toowoomba where once again she worked duos and bands for the next eighteen months.
In 1993 Kylie Moved to Beaudesert in Queensland where by using it as a central location she started doing regular spots and guest appearances at festivals and events round the country. In 1994 Kylie started to tutor a couple of young performers. This continued to grow to a full time music school with approximately 30 students, most of which, have gone on to enjoy their own rising and successful careers in the industry. A small break in her career to devote time to her family and students has seen both a refreshing and mature approach to her style and performance. An accomplished guitar, bass & keyboard player, kylie, is also studying banjo & mandolin to increase her musical ability and horizons.
Currently Kylie is working with popular cabaret act Peter James & the industry respected musicians of the John Hughes Trio, performing 5 days a week at venues such as Jupiter's Casino and various popular clubs around Brisbane, Gold & Sunshine Coasts. She is also devoting time to writing both as an individual and with other very talented singer songwriters.
Winding down her music school to devote more time to her own career has enabled her to create an extensive repertoire of both covers and original music, from classic Australian bush ballads to contemporary Australian and American country, as well as her all time favourite Bluegrass styles.
Kylie is fast becoming one the most sort after acts for festivals and events round the country, proving herself an entertainment package worthy of any audience. Her performances are both powerful and energetic to which her ever-growing group of supporters and followers would no doubt bare witness to.
Kylie is also looking forward to recording and releasing her debut album in 2004.
Available for performances as solo acoustic, duo or as a full band.